How A Revocable Living Trust Can Help You Avoid The Florida Probate Process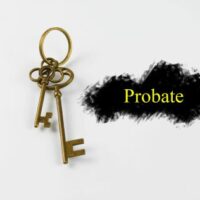 The Florida probate laws and processes are notorious for their tendency to cause long, drawn-out, cumbersome estate settlement issues for the heirs/beneficiaries that are left behind. Naturally, this has stirred up interest in what estate planning options or strategies exist to lessen the burden of the probate process (or, hopefully, to exclude as many estate assets from probate as possible). In that vein, this post will discuss one of the most popular estate planning tools in Florida: a Revocable Living Trust.
What is a Revocable Living Trust?
A Revocable Living Trust is a legal document and estate planning tool that allows you to transfer the ownership of most assets from yourself into the ownership of the Trust. Then you yourself, or someone else that you name, will act as the Trustee. Other names for a Revocable Living Trust include "Living Trusts" or "Revocable Trusts."
What are the Benefits of a Revocable Living Trust?
Clients have found multiple benefits from enacting this estate planning tool. We'll discuss some of them below.
Avoid Probate
The Revocable Living Trust transfers assets while you are still living into the name of the trust/for management by the trustee. Accordingly, probate is avoided on assets placed in the Trust since the transfers will be made during your lifetime – not after your death. Upon your death the named trustee will have immediate authority to manage the assets within the trust, and they will not have to seek appointment by the court before they begin managing the trust.
Avoid Guardianship
We cannot predict the future, and there may come a time where you become incapacitated and cannot handle your own financial affairs. By creating a Trust and appointing someone as a trustee to handle your affairs should you become incapacitated, you minimize the odds that the court will see a need to involve itself in your affairs or effect a guardianship upon you.
Maintain Privacy and Discourage Estate Challenges
While inventories and accountings filed in estate probate are confidential, most probate documents are public records. A Living Revocable Trust is a private document and does not need to be filed in court. Your dispositions will not be made public record. In addition to the benefit of the added measure of privacy, keeping information out of the public realm will also reduce the potential for disgruntled heirs to challenge your estate plan.
Control Wealth Distribution
A Living Revocable Trust gives individuals a great measure of control over when beneficiaries receive assets held in the Trust, and can also give direction on how the beneficiaries may use the assets. For example, you may stipulate that you only want your child to receive a specific amount of money when they reach a certain age, or specify that the money can only be used for a specific purpose or it will be defaulted back into the trust (for example, money set aside for college or the purchase of a home).
What are the Potential Disadvantages of a Revocable Living Trust?
With all of the benefits inherent in a Living Revocable Trust, you should also be aware of one of the pitfalls: unlike some other forms of estate planning, Living Revocable Trusts offer no protection from creditors. In a Living Revocable Trust, you maintain control of assets and how those assets are used. Accordingly, if you are sued then creditors are able to take trust assets from you in the same manner they would if the assets were not in trust.
Contact Suncoast Civil Law for Your Estate Planning Needs
A Revocable Living Trust is a valuable estate planning tool utilized by many to avoid or lessen the demands of Probate. If you believe a Revocable Living Trust may be the solution for you, or if you want to hear about additional options that may serve your estate planning needs, contact our knowledgeable Sarasota wills & probate lawyers at Suncoast Civil Law for a confidential consultation.
Sources:
floridabar.org/public/consumer/pamphlet028/#howdoesa
flsenate.gov/Laws/Statutes/2012/0736.0602#:~:text=The%20Florida%20Senate,-Home&text=Revocation%20or%20amendment%20of%20revocable%20trust.&text=(1)%20Unless%20the%20terms%20of,effective%20date%20of%20this%20code