How Can I Stop Debt Collector Harassment?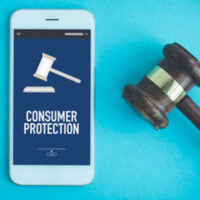 If you fall behind on a car loan, mortgage, credit card, or other payments, you may experience what is known as "debt collector harassment." A debt collector may call you multiple times a day or week with the intent to intimidate and force you to pay off the debt.
Fortunately, there are ways to protect yourself and stop debt collector harassment once and for all. Consult with a Sarasota consumer protection lawyer to determine how you can protect yourself from collector harassment in your specific situation.
How to Stop Debt Collector Harassment?
Debt collectors use various tactics to harass debtors, but most types of harassment occur via phone calls, emails, mails, or text messages. A debt collector may even reach out to a debtor's neighbors, family members, and friends in an attempt to humiliate the debtholder.
While creditors and collectors are lawfully permitted to collect debts owed by debtholders, they are prohibited from harassing debtholders and using abusive, manipulative, or unreasonable debt collection tactics.
If you have past-due debt, it is essential to understand your consumer rights to prevent debt collector harassment.
Consumer Protections Under the Fair Debt Collection Practices Act (FDCPA)
The FDCPA is a federal law that limits the actions of third-party debt collection agencies when attempting to collect debt on behalf of a creditor. The Act prohibits debt collection agencies and individuals from using abusive, unfair, unreasonable, or deceptive practices when collecting a debt.
If you believe that a debt collector violated the Fair Debt Collection Practices Act (FDCPA), you can sue the collector to recover damages. You can file a lawsuit against the debt collector for harassing you within one year from the date of the most recent violation.
Florida Consumer Collection Practices Act (FCCPA)
Florida also has its own state law that protects consumers from illegal debt collection practices. The Florida Consumer Collection Practices Act (FCCPA) is found in Fla. Stat. § 559.55.
If a debt collector is engaging in harassing, abusive, unfair, or misleading practices to collect the debt, you can file a lawsuit against the collector under the FCCPA. Civil remedies, as specified in Fla. Stat. § 559.77, include:
Actual damages suffered by the victim of collector harassment
Statutory damages of up to $1,000
Punitive damages, if applicable
Attorney's fees
Injunctions
Legal fees and court costs
How to Stop Debt Collector Harassment in Florida?
If you are a victim of illegal debt collection practices in Florida, take the following step to protect your rights and stop harassment:
Speak with a consumer protection attorney to understand your rights.
Keep records that prove debt collector harassment, including any letters, texts, or notes you have received from the debt collector.
Write down the dates and details of your conversations with the collector.
Send the debt collection agency a letter requesting to cease communications.
File a complaint with the Federal Trade Commission.
Discuss your further steps to stop debt collector harassment with an attorney.
Contact our Sarasota consumer protection lawyers at Suncoast Civil Law to discuss your unique situation. Schedule a consultation by calling 941-366-1800.