How Do HOA or COA Foreclosures Work in Florida?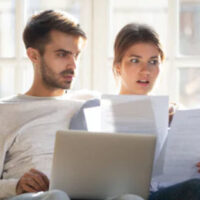 If you own a house or condo as part of a homeowners' association (HOA) or condominium association (COA) in Florida, the association probably collects monthly dues and special assessments.
If you fail to pay dues and assessments on time, the association could obtain a lien on your property or even initiate a foreclosure process. Do not hesitate to speak with a Sarasota foreclosure defense attorney if you are worried that your HOA or COA could get a lien on your property and file a foreclosure action.
HOA or COA foreclosures in Florida
Under Florida law, HOAs and COAs have a right to get a lien on a homeowner's property when they fail to pay monthly dues and assessments.
The association has a right to foreclose if you fall behind in these payments. In fact, the HOA or COA could bring a foreclosure action even if you pay all of your mortgage payments on time.
As provided in Section 720.3085, Florida Statutes, HOAs and COAs can foreclose their lien for a homeowner's failure to pay monthly dues and assessments. The process of HOA and COA foreclosure is similar to the process of mortgage foreclosures when a homeowner fails to pay their mortgage payments.
Under Florida law, HOAs and COAs are required to file a lawsuit against the homeowner in order to foreclose its lien. However, the association must comply with Florida's rules of judicial proceedings, including notice requirements.
Notice requirements for HOA and COA foreclosures
Under Section 720.3085(5), Florida Statutes, a homeowners' association is not permitted to file a foreclosure lawsuit if less than 45 days have passed after the homeowner received a notice of the HOA's intent to foreclose.
Under Section 718.116, Florida Statutes, no foreclosure judgment can be entered until at least 30 days have passed after the condominium association (COA) gave the homeowner written notice of its intent to foreclosure.
Also, under Florida law, the association cannot initiate a foreclosure action on its lien if more than one year has passed from the date when the lien was recorded.
Homeowners can make a qualifying offer in an HOA foreclosure
Homeowners who are facing an HOA foreclosure have a right to make a qualifying offer to pay all unpaid assessments plus any additional fees before the entry of a judgment.
The offer can be made by the homeowner if their case meets the following criteria:
The owner is not currently involved in any bankruptcy proceedings;
Their property is not involved in a mortgage foreclosure;
The property is not subject to a notice of the pending tax sale; and
The trial for the foreclosure is not scheduled to take place within the next 30 days.
When the homeowner facing foreclosure makes a qualifying offer, the court will postpone the foreclosure action for up to 60 days. The qualifying offer will specify how many days the homeowner has to pay the unpaid assessments.
If the homeowner fails to make the payment within the specified time frame or violates any terms of the qualifying offer, the HOA will be permitted to proceed with its foreclosure action.
If you are facing an HOA or COA foreclosure in Florida, do not hesitate to consult with an experienced foreclosure defense lawyer to discuss your options. Schedule a case evaluation with our Sarasota-based attorneys at Suncoast Civil Law by calling at 941-366-1800.