How Does Inheritance Work for Step-Children in Florida?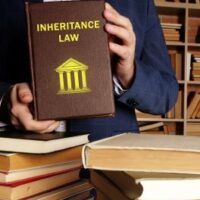 Step-children CAN inherit from an estate, but they are not automatically entitled to the same inheritance rights as a biologically born heir. While this means there is some extra leg work to do on the estate planning side if you want to ensure your step child inherits anything, this is nothing to be concerned about so long as you have experienced legal counsel helping you to make sure you follow all the necessary steps. Read on to learn more about the rules surrounding step-child inheritance in Florida.
Specificity
Natural born children have automatic inheritance rights that are not enjoyed by step-children. If you want your step-children to inherit a piece of your estate, you need to ensure that you specifically name them as heirs/beneficiaries. If a step child is not specifically called out as an heir in an estate plan, they have no guarantees to inherit anything at all.
It is not enough for your estate plan or will to say something along the lines of "I leave 50% of my estate to my children." The word "children" could very well be interpreted as "biological children" and your step children, not otherwise being mentioned in the estate plan, could be left with nothing. Appropriate specificity in your estate planning can help avoid confusion, and unnecessary strife or legal battles after your passing.
Ensuring that you leave a highly specific estate plan is not the only way to ensure that the step child you want to leave an inheritance to will receive something from your estate. There are a couple of other options available that are further discussed below.
Adoption
A more complicated option is to formally adopt a step child.  When you formally adopt a child that child gains the status of a legal heir and they will inherit from your estate just as a biological child would.
It merits further mention that this option certainly exists, but is complicated. Many step parents have pursued adoption, but are unable to complete the process at one step or another. An experienced attorney can help guide you through the requirements that must be met in order to legally adopt a step child.
Proof of Financial Dependence
If a stepparent passes away and their will/estate plan does not specifically name a step child as a beneficiary, there is yet an additional path forward that may result in them coming away with some kind of inheritance. A step child may still inherit from the estate of their deceased step parent if they can provide sufficient evidence to the court that they were financially dependent upon that stepparent at the time of the parent's death.
While this is certainly more of a last resort, it is worth looking into if you are a step-child of a stepparent who fits the parameters above. It is always your best course of action to discuss complicated legal matters and your unique circumstances with a seasoned legal professional.
Contact Suncoast Civil Law
You owe it to yourself to consult with a Sarasota wills and probate lawyer at Suncoast Civil Law to discuss your own unique circumstances, and ensure that an inheritance is received as the testator intended. Contact our office today to discuss your case.
Sources:
flcourts.gov/content/download/685988/file_pdf/981b1.pdf
leg.state.fl.us/statutes/index.cfm?App_mode=Display_Statute&URL=0000-0099/0063/0063ContentsIndex.html