How Much Does Florida Probate Cost?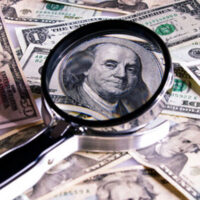 Issues in estate building and probate law are something you might be generally familiar with. However, this general familiarity will come into much sharper focus once you are called upon to actually understand and drive an estate through the probate process. If and when this happens, people who felt content with their general understanding of certain buzzwords like "estate," "probate," and "executor" may feel distinctly discomfited when they themselves are called upon to BE an executor, and navigate an estate through the Florida probate process.
One of the first items that might come to mind for those who suddenly find themselves in this position, is: what am I getting into here? How much does the probate process actually cost?  This article aims to generally discuss some of the costs associated with probate, and why engaging with experienced legal counsel can be the key to your success in the process.
Probate: What is it?
For those unfamiliar with the term, or those who could use a refresher, the term "probate" refers to the court-supervised process of settling a decedent's estate. When someone has passed away, probate is the process of identifying and gathering that person's assets, paying off any debts, and distributing any remaining assets to the appropriate beneficiaries.
Executors – those tasked with driving an estate through probate – and beneficiaries alike have an interest in understanding how much taking an estate through probate will cost. Executors and beneficiaries alike should anticipate that the fees and costs associated with navigating an estate through the probate process in Florida will affect the bottom line of what might be available for final disbursement to the beneficiaries once the probate process is completed. Below, we will outline some of the costs or fees that should be expected to arise as part of the process.
Attorney Fees
Most individuals find that a big cost in the Florida probate process is that of engaging with an experienced probate attorney. Fees charged by attorneys for helping to navigate an estate through probate will vary depending on many factors.
Other Florida Probate Fees
Executors and beneficiaries should expect additional, various fees as the estate moves through the Florida probate process. This includes potential costs associated with paying off any outstanding debts held by the deceased, the cost to provide notice to creditors of the probate proceedings, and items such as hiring an accountant to help resolve the estate's tax obligations.
Individuals moving an estate through probate should also expect that there will be various court filing fees, a fee to go to the Executor, and the potential for additional costs associated with holding assets in multiple state jurisdictions.
Every case is different, and some cases are resolved very quickly. Others may require unique costs due to special circumstances. This could include issues such as additional costs accrued by an executor who lives out of state, and must travel back to the Florida jurisdiction.
Contact Suncoast Civil Law
The probate process may appear confusing and intimidating: but it does not have to be. The experienced Sarasota probate lawyers at Suncoast Civil Law can help you through each step of this process. Contact our office today to learn more.
Sources:
help.flcourts.gov/Other-Resources/Probate
floridabar.org/public/consumer/pamphlet026/