How to Make Sure Your Life Sustaining and End-Of-Life Care Wishes Are Respected During This Difficult Time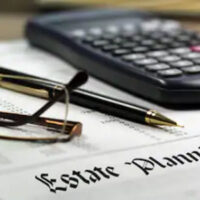 Understandably, the coronavirus pandemic has created a significant amount of panic in terms of people wanting to make sure that they have everything in order when it comes to their estate plans.  This mass panic has been exacerbated by reports from those on the front lines concerning patients who have been unable to communicate their wishes with loved ones while some hospitals have been reported as creating their own do-not-resuscitate rules that sometimes conflict with the patient's wishes.
As a result, you not only want to make sure that you have the basics in place when it comes to an estate plan at this time, but a Physician Order for Life-Sustaining Treatment as well, which we discuss below.
A Review of the Estate Planning Basics in Florida
We previously discussed the basics of an estate plan, which includes a:
Will: Your one valid will should be based on the state laws of your domicile. Note that Florida permits electronic wills
Power of Attorney (POA): This document designates who will act on your behalf if you are unable to do so, and is typically split into financial POA and medical POA. Unlike wills, you can have multiple POAs in multiple states. Also make sure that you file copies with your hospital and physician
HIPAA Release: You will want to execute the HIPAA release in advance for your POA medical agent, otherwise it is possible that your intentions might be frustrated due to the extreme privacy associated with HIPAA
Living Will (Or "Advance Directive): Dictates to what extent you as the patient want life sustaining measures and end-of-life care. Also file a copy with your hospital and physician
The Importance of Ensuring That You Also Have a Physician Order for Life-Sustaining Treatment
There is an additional crucial document that you should make sure you have in place, especially at this time, in light of the pandemic: The Physician Order for Life-Sustaining Treatment. This is a doctor's order that allows you to maintain control over medical care at the end of life; for example, by dictating to medical personnel whether you want cardiopulmonary resuscitation (CPR) administered in the event of an emergency. Because these orders travel with the patient, they are often the one form that medical emergency workers actually see.
Make Sure That Your Loved Ones Can Easily Access the Important Documents
You will also want to make sure that there is easy, but also safe and secure access to these important documents for your agents and loved ones. Keep in mind that previously used methods, such as safety deposit boxes, can actually be more problematic than people realize because banks have strict access rules for them.
Do Not Rush Through Your Estate Plan in A Panic: Contact Our Attorneys for A Free Phone Consultation Instead
It is never a good idea to try and rush through important estate planning documents during a time of panic on your own without consulting with an experienced attorney. Also keep in mind that many of those do-it-yourself online programs rely on templates that do not necessarily apply in your circumstances, based on where you live and/or where your current residence is (if this is in two different states the moment), and they are also frequently executed incorrectly.
At this time, a number of attorneys–including those of Suncoast Civil Law–are offering meetings via phone and/or videoconferencing due to the dangers of the pandemic, and are still able to work with you to ensure that your estate plan is in order, while ensuring your safety. If you have any questions, contact our Sarasota wills & probate lawyers today to set up a free phone consultation.
Resources:
washingtonpost.com/health/2020/03/25/coronavirus-patients-do-not-resucitate/
forbes.com/sites/steveparrish/2020/04/09/seven-tips-for-converting-your-retirement-plan-to-your-estate-plan/#203adfc85327
https://www.moransanchylaw.com/proactive-wealth-estate-planning-strategies-you-should-consider-before-2021-arrives/