Injunctive Relief in Consumer Fraud Cases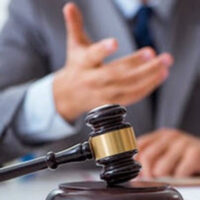 Consumers have long been able to sue for damages in connection with consumer fraud, but what about injunctive relief? Courts have recently issued split decisions on whether, in addition to collecting damages,  a consumer can also force the manufacturer to change a label.. Specifically, the Ninth Circuit recently held that the consumer who was deceived by false advertising at the time of their purchase can also sue for injunctive relief in federal court. In other words, plaintiffs can not only sue for damages, but also to get manufacturers to stop using the label.
The "Test" For Standing
In its decision, the court set out a test regarding when one could pursue injunctive relief when it comes to misbranded products. In doing so, the court reasoned that, without that right – i.e. without the injunction – the plaintiff may incorrectly believe that the product has been changed and, therefore, purchase it again, and be harmed again (thus giving rise to standing). In its holding, it held that a previously deceived consumer may have standing to seek an injunction against false advertising or labeling because they may suffer an "actual or imminent – not conjectural or hypothetical – threat of future harm." This is because knowledge that the label was false in the past does not equate to knowing that it will be false in the future.
In order to satisfy this "test," the plaintiff must:
Have an intent to purchase the product in the future;
Have a concrete and particularized injury;
Have a likelihood of experiencing a similar injury in the future; and
Demonstrate that a favorable ruling would redress the injury.
Other Opinions
Prior to this decision, district courts were mixed on the ability for plaintiffs to obtain injunctive relief in these cases. Specifically:
Some district courts held that injunctive relief should be available  too when it comes to false advertising claims; even if a plaintiff never planned on purchasing the product again because, otherwise, state consumer protection laws would be undermined.
However, still others held the opposite, finding that a plaintiff would arguably be unlikely to be misled into buying that product again and, therefore, would not have standing to seek injunctive relief; while
Other courts held something in between, specifically, that as long as there's a likelihood that the consumer might suffer a future harm from the misleading label, they might have standing to seek injunctive relief; especially if they do not know whether the product has been changed because they cannot rely on the truthfulness of the label.
Contact Our Florida Consumer Protection Attorneys
Under federal and state laws and regulations, consumers are entitled to certain legal protections, which may even include injunctive relief in some cases. If you have been harmed by a company's deceptive business practices, contact our Sarasota consumer fraud lawyers at Suncoast Civil Law to find out how we can help.
Resource:
natlawreview.com/article/flush-uncertainty-do-plaintiffs-have-standing-to-seek-injunctive-relief-consumer
https://www.moransanchylaw.com/consumer-fraud-lawsuit-filed-against-google-concerning-health-care-privacy/