Is A Written Contract Required To Purchase Real Estate In Florida?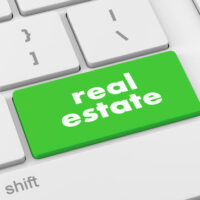 As a general rule, it is always a good idea to put any contract or business agreement in writing. It is possible to enforce a purely oral contract in many cases, but it is rarely advisable. For one thing, it is often difficult–if not impossible–to prove two parties agreed to an oral contract in the first place.
In some cases, Florida law actually requires a contract be reduced to writing. This law is known as the "statute of frauds." Some types of contracts covered by the statute of frauds are leases in effect for more than one year, agreements to pay someone else's debts, and perhaps most notably contracts involving the sale of real estate. Basically, if you want to buy or sell a house, the contract has to be in writing.
Judge Rejects "Contract" Based on Exchange of Unsigned Emails and Text Messages
The purpose of the statute of frauds is to reduce the potential for litigation over whether a valid contract exists. That does not mean such litigation never occurs. For instance, the Florida Fourth District Court of Appeal recently addressed a case where a potential buyer and seller disagreed as to whether a contract to purchase a property existed.
This case began when a real estate agent emailed an offer to purchase the home in question for $3.1 million. The buyer was identified as the trustee of a trust. The trustee signed the formal written offer.
The sellers' agent replied with a counter-offer. The seller stuck to their original listing price of $3.4 million. The buyer's agent then accepted that offer in a follow-up email. Both sides agreed to sign a written contract at a later date. Before that happened, however, the seller notified the buyer's agent they decided to accept another offer on the property.
At this point a different individual claiming to be the "real" buyer who made the original offer appeared and sued the seller to compel specific performance of what he believed was a binding contract between the seller and the trustee. This "real" buyer–whom we will refer to here as the plaintiff–alleged the trustee was a "placeholder" and that he was the "sole party in interest." More to the point, the plaintiff argued that the emails exchanged between the agents were sufficient to create a binding contract.
A judge disagreed and dismissed the plaintiff's lawsuit. The Fourth District affirmed. It explained that no valid contract was formed under the Florida statute of frauds. The statute requires a written contract "signed by both parties." Here, there was no such agreement. An exchange of "unsigned text messages and emails" between agents and trustees was insufficient. And critically, the sellers never signed or even initialed any of this correspondence.
Speak with a Florida Real Estate Lawyer Today
When a real estate deal goes bad, people are often left looking for answers. A qualified Sarasota real estate litigation attorney can review your case and advise you of your options. Contact Suncoast Civil Law today to schedule a consultation with a member of our team.
Source:
4dca.org/content/download/833061/opinion/211463_DC05_03232022_100110_i.pdf