Is Anything Missing From Your Estate Plan?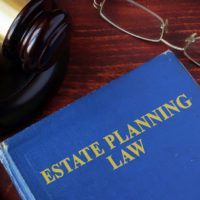 In our experience as estate planning attorneys, there can be a number of dangerous misconceptions and assumptions out there when it comes to the field of estate planning. Some of them involve who does and does not need to engage in estate planning, as well as figuring out who should be named as guardians for children should you die, and who should take care of money matters for your children, as well as whether these should be the same or different individuals. Below, we discuss these questions—and others—in detail.
Last Will or Testament, Guardianship, & Executors
A last will or testament allows parents to dictate who will take care of their children—should something happen to them and they are unable to do so—as well as who will manage the money available to take care of those children. In our experience, it is unwise to assume that the same people should do both. Conversely, we often find ourselves suggesting to clients that they separate those who care for the children from those who have access to the money left behind.
Living Wills (Or "Advance Directives")
A living will—also known as an "advance directive—is another essential component in estate planning. Living wills address "end of life questions," including what happens if you become incapacitated and/or if someone must be kept alive by artificial means. If you fail to complete an advance directive, your loved ones end up having to make these incredibly difficult types of choices.
Medical Durable Power Of Attorney
A medical durable power of attorney is also an important document that must be completed in order to address any medical decisions that must be made. Without establishing this, someone who becomes incapacitated and unable to make their own medical decisions can end up leaving their family members and medical providers in a difficult position. By, instead, designating and preparing someone to make these important decisions, you then spare your families from the potential additional pain and emotional distress of having to figure this out.  
Florida Estate Planning Attorneys
When parents fail to get specific enough in the instructions that they leave behind, loved ones can experience a number of challenges. In particular, while they are mourning the loss of their parents, they also potentially have to deal with disagreements regarding where they will live, how they should be cared for, and potential legal battles. 
When it comes to estate planning, you want to make sure that you work with someone who knows the law and what they're doing. If you live in Sarasota or a surrounding area of Florida, contact our experienced estate planning attorneys at Suncoast Civil Law today to find out how we can help.
Resource:
gjsentinel.com/news/business/what-is-missing-from-your-estate-plan/article_2fd197a6-9df2-11e8-8d3b-10604b9f6eda.html