Is my Customer List a Trade Secret in Florida?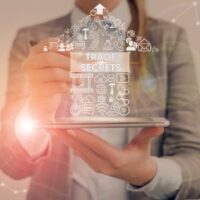 For a business's trade secret to be deemed a "trade secret" – must the information be held in total secrecy? Alternatively – is it ok for some portions or parts of a trade secret to be public information, and the "trade secret" still retain its trade secret status? For instance – what about customer lists? This article aims to discuss the general concept of trade secrets, and further explore the place of customer lists in that sphere.
What is a Trade Secret?
Florida law states that trade secrets must be made up from information that "derives independent economic value" and that the information must not be generally known to other people outside of the business. Further, in order to claim or retain trade secret status the holder of the purported trade secret must have taken reasonable measures to protect the trade secret from coming into the realm of public knowledge. However – does this mean that once any piece of the secret information becomes public, the trade secret loses its special protections?
Adding Economic Value
In Digiport, Inc. v. Foram Development BFC, Florida's Third District Court of Appeal stated that a trade secret may be a unique compilation of public information – as long as this unique compilation adds value. Compiling the public information could constitute trade secret protections if it provides a competitive advantage in the marketplace – thereby constituting value.
Key text from the above case putting the issue in perspective includes, in part, a statement from the court that trade secrets can exist of a combination of items that are, in a stand-alone way, each already out in the public domain. However, if a company was to uniquely combine individual pieces so as to unify the information into something unique, and that unique combination offers them a competitive advantage, then that unique combination is a protectable trade secret.
The idea that compilations can establish trade secret status has been further discussed and confirmed in the United States Eleventh Circuit Court of Appeals; for further reading see Compulife Software Inc. v. Newman.
Customer Lists
Applying what we have learned about compilations rising to the level of trade secrets, it is logical that Customer lists can rise to the level of trade secret protection. The key issue at question is determining whether the customer list is a unique compilation that adds value for the business.
Florida law generally recognizes customer lists to be trade secrets so long as:
The customer list is not simply a compilation of commonly, publicly accessible information, but was acquired or compiled via the industry of the list's owner. This is to include evidence, for example, that acquiring the information took effort, knowledge, time, and expense; and
Evidence shows that the owner has taken reasonable efforts to maintain the information's secrecy.
Contact Suncoast Civil Law
Make no mistake, the theft of a trade secret, which could include a customer list or database, is business theft. If you find yourself considering whether a business litigation suit may be necessary, contact the experienced Sarasota business litigation lawyers at Suncoast Civil Law.  Our esteemed team can help you ensure that a suit is only filed if necessary, and help you navigate all viable avenues of resolution. If legal action is required, you need experience on your side. Contact our office to discuss your case today.
Sources:
leg.state.fl.us/statutes/index.cfm?App_mode=Display_Statute&URL=0600-0699/0688/Sections/0688.002.html
casetext.com/case/digiport-inc-v-foram-dev-bfc-llc