Michael Oher Case Highlights Importance of Understanding Conservatorships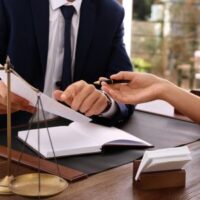 If you've lived in America for the past 20 years, odds are you are very familiar with the film "The Blind Side" and its principle subject, Michael Oher. Mr. Oher is a former NFL player (left tackle) whose story from down-and-out kid to celebrated NFL star was dramatized for the silver screen.
The film was a commercial and critical success, fueled by star power from the likes of Sandra Bullock. A feel-good Cinderella story, a big part of its appeal was the focus on family, welcoming people into your family, and doing good for other people.
Recently, Mr. Oher and the family depicted in the film (the Tuohys) have been in the headlines once more. Mr. Oher filed a petition stating that the Tuohys lied to him. While he thought he was being adopted by the couple, he has come to learn that he was not adopted. Instead, the paperwork that he signed made the Tuohys conservators over him. Mr. Oher further claims that the Tuohys enriched themselves by falsely, publicly, representing themselves to be Mr. Oher's adoptive parents.
Mr. Oher is asking the Tennessee courts to terminate the conservatorship and to order a full accounting of the money that has been earned from using his name and life story.
The Tuohy's legal representative has stated that the couple intends to sign a consent order that would end the conservatorship.
Once again, the concept of conservatorships has been highlighted in Hollywood. It is easy to understand why confusion on the topic remains – the definition and precise roles of conservators vary from state to state. This article aims to briefly introduce readers to general concepts of conservatorship in Florida.
In Florida, What Constitutes a Conservatorship?
If someone is made a "conservator" over someone, this means that the Conservator has legal authority to make decisions on behalf of the conservatee/ward. The Conservator can make decisions about finances, personal care, and even manage the conservatee's estate.
There are two basic types of conservatorships in Florida: limited; and general.
Limited Conservatorship
A limited conservatorship is created when a person has a condition or developmental disability (such as autism or cerebral palsy) and the individual had the condition prior to their 18th birthday. Limited conservatorships require less supervision because the conservatee is able to practice some level of self-care.
General Conservatorship
A general conservatorship can be created when an adult becomes unable to manage their finances or health decisions due to diminished mental capacity or impairment. Whether permanent or merely temporary, a Conservator might be appointed as a helpmeet so the conservatee's needs are met.
Examples of when you might need to consider a general conservatorship include instances where an individual falls into a coma, or develops a neurological disease such as Alzheimer's or dementia.
Estate Planning
You should be mindful of the conservatorship process in several areas of your estate plan. An experienced attorney can help you navigate through what decisions and structure may be right for you. It is always better to set your own path, rather than rely on the judgment of the court to assign a court-appointed conservator for you if you become incapacitated in some way.
Contact Suncoast Civil Law
At Suncoast Civil Law, our team of Sarasota civil litigation lawyers can help you with issues surrounding conservatorship petitions. And our wills and probate attorneys guide clients through issues surrounding all aspects of estate planning. Contact our office today to see how our team can benefit you.
Sources:
usatoday.com/story/sports/ncaaf/2023/08/17/blind-side-tuohys-intend-to-end-michael-oher-conservatorship/70608928007/
people.com/michael-oher-former-coach-fact-will-come-out-in-tuohy-family-legal-dispute-7692986