New Requirements Set For Residential Landlords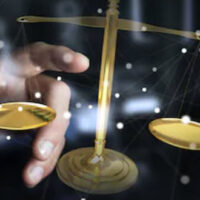 Governor DeSantis recently signed a bill into law that, in part, places new requirements on residential landlords. While some of the aspects of the law will not come into effect until 2023, others are active now and should be on the radar of any landlord of transient or non-transient apartments
History and Purpose of the Changes
The purpose of the new law is to increase renters' physical safety, and was named after 19 year old Miya Micano. Police believe that Ms. Micano was killed by Armando Caballero, a maintenance worker at her apartment complex. The man had taken a romantic interest in Miya but had reportedly been rejected by her several times. The man had a criminal history, a history of harassing women, and a history of accessing Ms. Micano's apartment unsupervised.
Requirements Under the New Law
Under the new law, landlords of transient or non-transient apartments in Florida are now required to conduct background checks on all apartment complex employees and licensees. The background check is now a condition of employment, and must be performed by a consumer reporting agency. The background check must include screening for criminal history, and a check of sexual predator/offender registries of all 50 states and Washington DC. The law gives landlords the right to disqualify an applicant from employment if the person was convicted, found guilty of, or pled nolo contendere to:
A criminal offense that disregarded the safety of others and amounted to a felony or first degree misdemeanor under Florida law (or would amount to such if the act was committed in Florida)
A crime involving violence such as murder, sexual battery, robbery, carjacking, or stalking
In addition to the requirement to conduct a background check as set forth above, the new law also increases the length of time that a landlord must give notice to the tenant prior to entering a unit for maintenance and repairs. While the prior notification standard was 12 hours, the new standard now requires 24 hours notice.
The law will also require residential landlords, as of January 1, 2023, to establish policies and procedures for both the issuance and return of apartment keys. Landlords must also have policies for storing keys, and restricting access to unissued keys. Landlords will be required to keep a log of the key for each apartment that indicates who the key was issued to and ensure that each key has been properly returned.
Contact Suncoast Civil Law for Representation in Your Landlord-Tenant Dispute
The new law creates some novel requirements for landlords, but there are many, many additional laws and regulations in place that govern the relationship between landlords and tenants. Both landlords and tenants have rights and duties concerning one another that are meant to be guaranteed under these laws, but those rights and duties are sometimes not upheld by all. If you have a claim related to the new law, or any other landlord-tenant claim regarding collections, evictions, damages, etc. it is important that you approach the situation through the proper channels and with knowledgeable counsel at your side. Contact the Sarasota landlord lawyers at Suncoast Civil Law today to discuss your case and receive sound advice in your Florida landlord matter.
Sources:
myfloridahouse.gov/Sections/Documents/loaddoc.aspx?FileName=_s0898er.DOCX&DocumentType=Bill&BillNumber=0898&Session=2022
clickorlando.com/news/local/2022/06/27/bill-honoring-miya-marcano-signed-into-law-increases-safety-for-renters/