Overcoming The Complications of Oil & Mineral Rights in Florida Estate Planning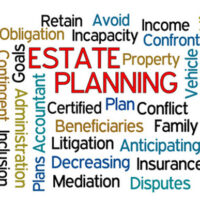 The ownership of oil and mineral rights can significantly complicate estate planning. In Florida, those rights translate into a legal ownership of subsurface resources, and can be sectioned off from the surface property and bought, leased, or sold on their own. This has made planning for passing on those rights particularly complicated, especially in southwest counties such as Collier and Lee, where some home building companies actually retained and sold mineral rights beneath people's homes before they bought those homes. Florida courts have also held that those with mineral rights with the right of entry have superior rights to owners of the land with surface rights, which can lead mortgage lenders to view the right of entry as an exception in a title insurance policy, creating a title defect. And while mineral rights in Florida do not hold high value If the property is located in a residential area, title companies also cannot ensure properties with a right of entry even if that property is not zoned for drilling because of course zoning ordinances are subject to change over time, creating serious issues for homeowners.
Another complication added to this issue involves the fact that returns from these ownerships come from leasing these interests to companies that extract the resources, and therefore, the asset itself is not as easy to sell in the same straightforward way that selling a house or land often is. This is all very relevant for estate planning in terms of who owns the rights and whether those ownership rights will be subject to multiple probates. As a result, it sometimes makes sense for homeowners to place all oil and mineral rights into a living trust, as your other options are to convey your interests by deed, in a lease, or a will; all of which should be discussed at length with an experienced estate planning attorney.
Figuring Out Whether You Have These Rights & Whether They Have Been Severed
Your first step in approaching the issue is to figure out whether you have any oil and/or mineral rights and whether they have been severed from your property. You will need to work with an attorney to track the ownership and sale of any potential subsurface holdings on your property, as this requires reviewing the entirety of records tied to a property.
The Law Now Requires Residential Property Sellers to Disclose Subsurface Rights to Prospective Buyers
Note that, historically, the seller was not legally required to disclose to a buyer whether they were retaining mineral rights here in Florida. As a result, given that buyers were not legally required to have attorneys present, mineral rights often went unnoticed during these transactions, leaving buyers at a loss. And while severed mineral rights will show up in title searches, these searches do not indicate who the current owners are.  However, the 2019 Florida statutes dictate that sellers must provide prospective purchasers of residential properties with disclosure summaries at or before the execution of the contract if the seller or any related entity has retained or severed (or plans to do so with) the subsurface rights or any right of entry, and this notice must be conspicuous.
Deciding How You Want to Convey These Rights In Your Estate Plan: Contact Our Florida Estate Planning Attorneys for Assistance Today
Contact the Sarasota wills & probate lawyers at Suncoast Civil Law today to help work on any issues, revisions, or goals you might have with respect to any mineral or oil interests and estate planning. With the assistance of one of our attorneys, once that you have figured out whether you have these rights, you will also want to discuss how you would like to convey them and any royalties in your estate plan and what the advantages and disadvantages are in terms of tax consequences associated with each of your options.
Resources:
leg.state.fl.us/Statutes/index.cfm?App_mode=Display_Statute&URL=0600-0699/0689/Sections/0689.29.html
news-press.com/story/news/2014/01/12/mineral-rights-do-you-own-whats-under-your-home/4434699/
https://www.moransanchylaw.com/long-term-estate-medicaid-planning/