Preparing To Sell Your Business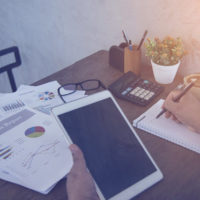 For many business owners, the culmination of a successful business career is the sale of their business to another individual. In fact, over 250,000 businesses are sold or go through a major ownership change on an annual basis in the United States. The time and attention to detail associated with planning and executing can be extremely exhausting. Fortunately, with the help of an experienced business transaction attorney, you can rest assured that the sale of your business is being handled with extreme attention to detail. Below are some of the things you should do when preparing for the sale of your business in the state of Florida.
Things To Consider: 
Organize Financial Information: One of the first things you should do is get your financial statements organized and in order. Work with an accountant to ensure all necessary documentation is accounted for prior to proceeding toward a sale. Your accountant may recommend that additional financial statements be prepared to more advantageously market the business for sale;
Valuation: In order to gain a better understanding of how to approach the sale and exactly what to expect from the transaction, it is wise to get the business professionally valued. This will give you a better grasp on whether or not you want to proceed with a sale. The valuation should include the value of any intellectual property and other elements of intrinsic value you have in the business;
Tax Implications: The tax consequences of the sale of your business will vary depending on the structure of the sale. Your attorney and accountant will advise you of the various potential tax consequences so you can factor them into the sale structure.
Method of Sale: Unless the sale is to a key employee of the business, you most likely will need a business broker to help market the business so as to  bring the company's availability for purchase to the attention of potential buyers;
Negotiations & the Sales Agreement: This is where you will work with your attorney to ensure the deal you are working on is fair to all parties. Then you and your attorney will draft a sales agreement to finalize the structure of the sale.
Let Us Help You with Your Transaction
There are numerous things to consider when deciding whether or not  to sell your business. With the help of your attorney you will be able to analyze your particular situation and devise a plan that works best for you. At Suncoast Civil Law in Sarasota, we have experience representing buyers and sellers in numerous types of businesses. We understand how to make to business transactions go smoothly and are prepared to handle any bump in the road along the way. For more information, call 941-366-1800 for a confidential case evaluation.
Resource:
alpinebusinessbrokers.com/newsletters/2004oct/newsletter1004.html