Rampant Consumer Fraud With Seafood Products Found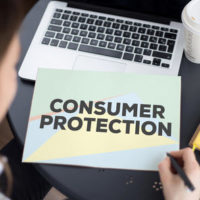 CBS News recently covered a shocking new consumer fraud investigation involving businesses selling mislabeled seafood. According to the expose, one in five fish samples tested at grocery stores, small markets and restaurants turned out to be mislabeled, possibly due to the U.S. importing (and failing to vigorously track) 90 percent of its seafood from abroad. In addition, one out of three businesses sold at least one of these mislabeled items, with sea bass and snapper being the most commonly mislabeled (fraudulent) samples (i.e. 42 to 55 percent of the time, the fish was not sea bass or snapper, as labeled).
No Protection From The Government?
Not only is this practice cheating consumers, but it also places a number of overfished, vulnerable species at risk, such as bluefin tuna. Clearly, the government needs to better keep track of what products are coming into the U.S., including tracking seafood "from the fishery or farm through the supply chain." While the National Oceanic and Atmospheric Administration is charged with protecting species that could be threatened or endangered, there currently is no real program that officially tracks seafood products after they enter the U.S. market, and while the agency  initiated a monitoring program in 2018, only 13 species were involved, and once they landed in the U.S., they were reportedly no longer tracked.
Class Action Lawsuits Begin
Consumers have already started catching on in other states, indicating that Florida could follow not too far behind: Less than a month after the New York Attorney General found rampant seafood mislabeling throughout the state at New York grocery retailers, a class action lawsuit was filed against one of the major retailers found to be responsible for a disproportionate share of the suspected mislabeling. The complaint alleges that the retailer took advantage of consumers by passing off "low-demand, less healthy and less environmentally-friendly fish" as more desirable, sustainable, higher quality varieties of fish. As a result, those who filed the lawsuit claimed that they suffered financial damages and injury in fact. The defendant retailer responded that they did not realize the fish were not the actual species they were selling them as.
Seafood Fraud in Florida
Unfortunately, the same organization behind this latest national expose has found evidence of persistent seafood fraud in South Florida. The Florida Consumer Protection Division of the Office of the Attorney General is charged with protecting Florida citizens under the Florida Deceptive and Unfair Trade Practices Act. The Division will also occasionally partner with other state attorneys general.
Contact Our Florida Consumer Fraud & Protection Attorneys To Find Out More
You as a Florida citizen are protected under both federal and state consumer protection laws. If a business engaged in deceptive business practices—including selling mislabeled food—they must be held accountable. Contact our Sarasota consumer fraud attorneys at Suncoast Civil Law today to find out more about your rights and remedies when it comes to consumer fraud.
Resources:
leg.state.fl.us/statutes/index.cfm?App_mode=Display_Statute&URL=0500-0599/0501/0501PARTIIContentsIndex.html
seafoodsource.com/news/foodservice-retail/class-action-lawsuit-filed-against-ny-retailer-following-release-of-seafood-mislabeling-report
cbsnews.com/news/seafood-fraud-investigation-finds-1-in-3-businesses-sold-mislabeled-fish/
https://www.moransanchylaw.com/wells-fargo-consumer-fraud-unfair-deceptive-trade-practices-payments-to-floridians/