Sexual Misconduct Allegations in Businesses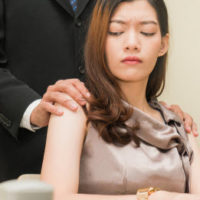 The issue of sexual assault has dominated news headlines since the Harvey Weinstein scandal broke. Many do not realize to what extent this issue also affects business litigation, as highlighted by the recent gender discrimination litigation filed against Yale University. Specifically, in late January, three men sued Yale alleging that the university's sexual-misconduct committee discriminated against them based on their gender. Several also alleged that Yale denied them their due process rights.
Yale University has already been the subject of two federal investigations and three lawsuits related to sexual misconduct since 2011 seemingly from 'opposite sides of the coin' in terms of sexual misconduct allegations:
Sexual Misconduct Allegations & Civil Rights Claims
While the 2011 investigation arguably focuses on the university not doing enough to protect sexual assault victims, the other, more recent 2017 investigation is linked to allegations from several men who were reportedly expelled for reasons related to sexual misconduct, and are now alleging that Yale discriminated against them based on their gender.
Specifically, the 2011 investigation by the Office of Civil Rights (OCR) was related to claims that the university failed to remedy or eliminate a hostile sexual environment on campus. Concerns have now been raised that Yale may base its policies entirely on which side is more likely to sue, focusing more intently on a cost-benefit analysis and less on actual justice.
Universities like Yale are by no means alone when it comes to this issue: For example, the Humane Society of the United States—one of the most influential animal-welfare organizations in America—is also currently under investigation for allegations related to workplace misconduct against its CEO, Wayne Pacelle.
Nondiscrimination and Anti-Harassment Policy and Complaint Procedures
In order to protect against incidents like these, all businesses must have strong policies on gender bias, which include mandatory disclosure of any allegations of sexual discrimination, as well as the representation of both men and women in leadership positions and on boards. These policies should state that all individuals will be treated with respect and dignity, and that they have the right to work in an atmosphere that promotes equal employment opportunities and prohibits discriminatory practices, including harassment. Policies should also provide that the company will make every reasonable effort to ensure that any complaint made concerning violations of these policies will be investigated and resolved.
For universities like Yale, these policies should not only be in place for employees, but for any and all students.
Florida Business Litigation Attorneys
If you are running a business—whether that is a private corporation, university, nonprofit, etc.—you need to ensure that your business is protected from potential sexual misconduct allegations via smart internal policies designed to prevent such misconduct.
Working with experienced business litigation attorneys is the best way to ensure that you are protected. To discuss this issue in more detail, contact one of our Sarasota business litigation lawyers today at Suncoast Civil Law—we serve clients in Sarasota and surrounding areas.
Resources:
businessinsider.com/yale-sexual-misconduct-rulings-2018-1
philanthropy.com/article/Humane-Society-CEO-Under/242342