Should You Consider Creating A Revocable Trust As Part Of Your Estate Plan?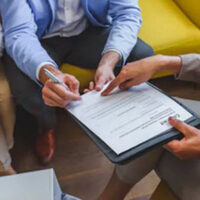 Having a last will and testament is a key piece of any estate plan. But there are other estate planning tools you may wish to consider as well. One popular option is to have a revocable living trust. Although you might associate such trusts with the ultra-wealthy, they are in fact a fairly common tool for helping individuals keep control of their assets while bypassing the need to transfer those assets through the probate process.
How Trusts Work
A trust is a written document that allows you to transfer specified assets to a trustee, who must then manage those assets in accordance with the trust's instruction. In a typical revocable living trust, you are both the person making the trust (known as the grantor or settlor) and the initial trustee. If you are married, you and your spouse can form a joint trust with both of you acting as co-trustees. The trust is revocable in the sense that you are free to modify or revoke the trust at any time.
The trust document also specified who will succeed you as trustee in the event of your death or incapacity. This is critical to making the trust work. In a traditional probate estate, the court has to appoint a personal representative to marshal and administer your assets after death. Likewise, if you are incapacitated, a court may need to appoint a conservator for your property. These processes can be expensive and time-consuming depending on the complexity of your estate. But with a trust, your successor trustee can take over immediately without any direction from the court.
Indeed, trusts are not supervised by the court. This means that if you pass away, the trust can continue to function seamlessly under the successor trustee. Your trust can pay any debts or expenses arising from your death and distribute whatever is leftover to your designated beneficiaries. And unlike a will, which must be filed in court and becomes public record, a trust can remain completely private.
Does Having a Trust Eliminate the Need for a Will?
We get this question a lot. And the answer is no, even with a revocable trust it is still necessary to have a will. One reason is that even if you meticulously transfer all of your assets into the trust, there is always the possibility that some property is accidentally left out of the process. Any assets that remain titled in your individual name, as opposed to the trust, still has to go through probate. But you can leave instructions in your will to leave any "residuary" probate property to the trust.
Will Having a Trust Help Me Avoid Creditors?
A revocable trust cannot be used to avoid creditor claims or judgments. The reason is in the name itself. Since the trust is "revocable" by you at any point during your lifetime, a court still considers those assets under your direct control, meaning they can be used to satisfy creditor judgments. There are, however, other types of irrevocable trusts that can be used to protect your property, provided they are properly structured.
Speak with a Sarasota Wills & Probate Lawyer Today
A revocable trust can provide many benefits for you and your family. Our experienced Sarasota wills & probate attorneys can review your situation and advise you on the best course of action. Contact Suncoast Civil Law today to schedule a free consultation.