Summary Administration: A Florida Shortcut To Regular Probate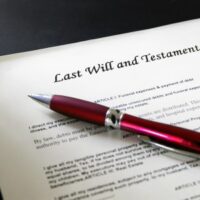 Probate: a long, drawn out, largely public ordeal that many estates must trod through to some extent in Florida. However, Florida offers an alternative route – a "shortcut" to the formal probate administrative process, if you will – in certain circumstances. Pursuing the simplified probate process may make it easier, less time consuming and less costly for the estate's survivors to transfer the decedent's property than would be possible under the formal probate administration process. In this post we will discuss what these shortcuts are, and factors to consider in deciding the right course of action for you.
Summary Administration: Simplified Probate for Small Estates
One way to avoid regular probate is to have the estate executor file a written request with the probate court asking to use the summary administration process, which is the simplified probate procedure for small estates. If granted, this course of action would allow the executor to distribute the estates assets without going through all of the regular hoops of the formal probate process.
The court will approve the use of a simplified, summary administration probate process in Florida if:
The estate has no real estate holdings and there are no creditor claims on assets (there is an exemption that allows for debt accumulated for funeral expenses and two months' worth of final illness expenses); or
The value of the estate subject to probate in Florida, minus any creditor claims, does not exceed $75,000; or
The decedent has been dead for more than two years
Pursuing Summary Administration in Florida
To give a very general picture of what pursuing summary administration entails: to begin pursuing this shortened version of probate, either an estate executor, heir, or beneficiary must file a Petition for Summary Administration with the court that also attaches a copy of the decedent's will. Any surviving spouse or beneficiary of the estate must either sign this petition, or be formally served with notice of the petition. Any creditors should also be formally served with a notice of the petition. A successful petition will state to the court that the estate qualifies for summary administration, inventory the deceased's assets and asset values, and map out which beneficiary will inherit what asset(s).
After review, if the court determines that summary administration is appropriate, the court can grant an order which allows property to be distributed to beneficiaries immediately.
Pros of Summary Administration
The summary administration process will typically take less time: 3-6 months as opposed to a general estimate of 6-18 months for the formal administration process
With less time also comes less expense. Completing the simplified probate process will almost invariably be less expensive than pursuing formal administration
Less documentation is required, making the process more streamlined and less complicated
Cons of Summary Administration
All assets need to be inventoried prior to filing for summary administration
The court will not formally appoint a personal representative in the summary administration process. Certain institutions are legally bound to withhold information from anyone who is not the Personal Representative. Even if the will names a Personal Representative, without a court-ordered designation that person does not have the full rights and benefits of a court-ordered personal representative. So, without this authority, it may be difficult to obtain the information you need regarding the decedent's assets. The court will officially appoint a Personal Representative in the formal administration process.
Contact Suncoast Civil Law
Our attorneys at Suncoast Civil Law are experienced, and well-equipped to handle any probate issue or potential litigation issue concerning estate administration and probate. Contact our Sarasota wills and probate lawyers today so we can begin working to resolve your case.
Sources:
leg.state.fl.us/statutes/index.cfm?App_mode=Display_Statute&URL=0700-0799/0735/0735.html
media.floridabar.org/uploads/2022/01/Probate-Rules-11-04-21-02.pdf