The Pros and Cons of Subscription Services as Business Transaction Models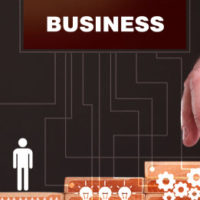 These days, the subscription has become more popular than ever as a business transaction model: Amazon, Netflix, Dropbox, Spotify, etc.—all are based on users paying for a regular, supposedly superior service.
The subscription-based business model is appealing to many because it arguably "locks in" a specific number of customers for a set amount time, allowing businesses to better predict the future, build relationships with consumers, and turn one-off sales into regular purchases. They are also often more appealing to investors, who see subscription-based businesses as less unstable.
However, that doesn't mean that the model is without its flaws: Acquiring subscribers, keeping them on board, and ensuring that you are the one and only provider carries complications. Below, we discuss this in greater detail.
The Pressure to Constantly Acquire New Customers
As with any business model, subscription-based models involve acquiring and attracting new subscribers. Typically, this means investing a significant amount of resources into marketing in order to both attract and retain subscribers.
The Prospect of Regularly Losing Subscribers Each Month
In addition, companies with subscription-based models do lose a percentage of their subscribers fairly regularly. While companies like Netflix may only lose one percent or less each month, others (such as Spotify and meal-delivery companies) can lose between five and 10 percent of their subscribers on a regular basis.
What about Subscription-Based Legal Services?
Believe it or not, subscription-based services have not only been appealing to many online consumer product companies, but even to some law firms as well. For some, this is appealing in an effort to simplify time accounting, build sustainable, recurring business, and reduce billing to the same amount per month for efficiency purposes. Hourly billing has been frustrating to both attorneys and clients alike at times, and often brings up a number of questions and concerns.
Florida Business Transaction Attorneys
If you are looking to make changes to your Florida business model, contact one of our experienced Sarasota business transaction attorneys at Suncoast Civil Law today to help you with legal guidance and transition.
Resource:
economist.com/news/business/21739944-companies-face-fresh-set-difficulties-locking-their-customers