Too Many Homeowners' Associations, Including Those in Florida, Discriminate Against Minorities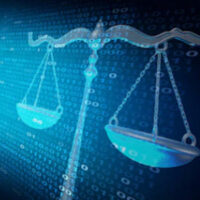 According to statistics, approximately 60 percent of new single-family homes and 80 percent of homes in new subdivisions are part of homeowners' associations (HOAs), with almost 8,000 new HOAs formed every year. Yet, according to a recent report, HOAs have not only historically facilitated segregation, but are still doing so today, even in spite of the federal Fair Housing Act.
Many people chose to live in an HOA even though they find the rules and regular charges to be downright unfair and costly because homes in HOAs tend to hold more financial values than detached homes. Yet while HOAs of course have a right to exist, they do not have a right to put in place policies that have the effect of excluding certain types of people.
What HOA Discrimination Looks Like Today
Modern-day discrimination in HOAs is accomplished in a number of ways; for example, by less regulated cities putting higher homeowners' association premiums in place, as well as HOAs regularly treating black and white homeowners differently and providing preferential treatment to white homeowners. Associations can also make things as difficult as possible for certain homeowners by, for example, requiring credit scores that are obscenely high (much higher than what is required for a mortgage) and/or mandating background checks and in-person interviews.
2019 "Caucasian-Only" Restriction in Florida HOA Agreement
A number of HOAs also still have explicit, racially restrictive language in their agreements, including here in Florida. For example, just last year, one HOA was reportedly found with a "Caucasian-only" restriction in its documents; a clause that was still considered active due to an easement, in spite of being completely unconstitutional.
How to Address These Issues?
There is no question that not enough people are fully informed about the restrictions they face living in HOAs and the potential inequality that may be propagated by their association, as well as the fact that they have rights, even though they are dealing with a private association, if they feel they are the victim of discrimination by an HOA. Some of these issues have resulted in lawsuits being filed against the HOAs by homeowners alleging emotional distress, harassment, and racial discrimination in some circumstances. Yet there are also other options available in addition to litigation, such as becoming more active with HOA boards and working to change an association's potentially discriminatory rules.
If You Have Concerns About Discrimination in A Florida Homeowners' Association, Contact Our Homeowners' Association Resident Lawyers Today
HOA mismanagement and discrimination is a serious issue here in Florida, leading to a number of disputes between residents, homeowners, and those who manage the associations. The Sarasota homeowners' association dispute attorneys of Suncoast Civil Law have extensive experience protecting homeowners in these disputes. Contact our attorneys today to find out more about what we can do for you to ensure that any questions you have are answered and your concerns taken care of.
Resources:
wwnytv.com/2019/07/02/florida-woman-finds-racist-language-homeowners-association-contract/
businessinsider.com/personal-finance/homeowners-associations-black-americans-discriminaiton-2020-9
https://www.moransanchylaw.com/figuring-out-hoa-dues-rights-during-pandemic/