Top Estate Planning Mistakes Made By Divorcing Women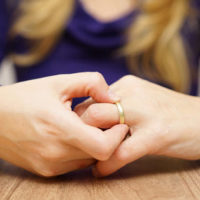 Divorce is rarely an easy time for anyone, especially those who are most affected by its financial aspects. For women going through divorce, it can be especially important to stay focused on important financial matters because, according to some studies, a majority of married women leave control of major financial planning and investing to their spouses during marriage, leaving them in a precarious situation during divorce, especially when it comes to estate planning.
Focused financial planning means looking to both immediate financial needs and the future—i.e. making sure you plan ahead. Below, we've discussed some of the common estate planning mistakes that divorcing women sometimes make in an effort to help you avoid these:
Reevaluate Your Will
First and foremost, after divorce, your last will and testament will most likely need to be reevaluated and updated. This is especially important to do in all the areas where your spouse was listed as a beneficiary, including those outside of the will (such as your retirement accounts).
Work With Your Attorney to Find Out About All Assets & Designate New Beneficiaries
You should also work with your attorney to fully discover all of the assets that existed  during marriage so that your rights (in terms of what you are entitled to) are protected. This might very well include a 401(k), IRA, savings plans, etc. Once that you are aware of all of these assets, you can designate beneficiaries for them.
A New Guardianship Plan for Your Children
In addition, if you have children, you will likely also want to revisit your child's guardianship plan, especially if you have custody. Your currently appointed guardian could be a friend or relative of your ex, and this may be a choice you are no longer comfortable with.
Consider a Trust
Along the same lines of ensuring that your children and loved ones are protected, you may also want to discuss setting up a trust with your attorney. Trusts can help protect your assets and allow them to be passed onto whomever you wish without first having to go through probate. They can also be set up to accomplish certain goals according to your specific wishes, such as spacing out asset distribution based on your child's age.
Contact Our Florida Estate Planning Attorneys
If you don't yet have a plan in place, know that you are not alone: Nearly 60 percent of Americans do not have an estate plan or will in place.  If you do not have a plan, know that your loved ones won't necessarily inherit as you would like them to, and things may end up being very difficult and expensive for them.
Enlisting the help of an experienced estate planning attorney is absolutely essential in order to properly complete the estate planning process. You want to make sure that you work with an attorney who knows the local laws, as online, one-size-fits-all templates frequently do not catch important details and can be held invalid in court. Contact our experienced Florida estate planning attorneys at Suncoast Civil Law today to find out more.
Resource:
forbes.com/sites/forbesfinancecouncil/2018/11/08/the-top-estate-planning-mistakes-divorcing-women-make/#1cec22ac2368