U.S. Supreme Court Decision Expected to Have Drastic Impact On Business Litigation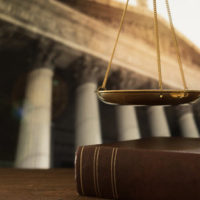 A U.S. Supreme Court decision made on Monday, May 21 is projected to have a significant impact on businesses, potentially saving them from engaging in excessive business litigation. In a nutshell, the Court decided that employees who sign arbitration agreements regarding any employment-related legal claims  cannot  pursue such claims as part of a class action  lawsuit.
The case started with a dispute between Epic Systems Corporation and its employees: Epic required that employees resolve any employment-based disputes with the company through individual arbitration, mandating that they waive their right to participate in or receive benefits from any class action. When several employees sued on behalf of themselves and similarly-situated employees—arguing that they had been illegally denied overtime wages in violation of the Fair Labor Standards Act—Epic sited the waiver clause in its arbitration agreements to try and get the case dismissed.
Relevant Federal Laws & Decisions
Both the lower court and U.S. Court of Appeals held that the businesses' waiver provisions were unenforceable because they violated the right of employees to engage in concerted activities under the National Labor Relations Act and the savings clause of the Federal Arbitration Act.
However, the U.S. Supreme Court disagreed, finding that neither of these federal laws superseded the requirement (within the Federal Arbitration Act) that arbitration agreements requiring individualized proceedings must be enforced. The Court also held that the National Labor Relations Act does not address concerted/class activities.
What This Looks Like for Businesses
What this means for businesses (employers) in Florida and elsewhere is that there will be more opportunities for them to request that judges bar class action lawsuits filed against them, saving them from both unnecessary expenses associated with defending the company in the event of litigation and potential adverse publicity.
Still, it is crucial that businesses work with experienced business litigation attorneys to draft arbitration agreements that lock protection in place. Without a properly-drafted agreement in place, class actions and related litigation can still proceed. Conversely, with the right agreement, an arbitrator can instead listen to the facts and make the decision, resolving disputes efficiently and quickly, and ideally without the bad publicity.
Contact Us for Experienced Business Litigation Advice
At Suncoast Civil Law, our Florida business litigation lawyers can help ensure that you are on the right track in terms of preventing legal problems, while also protecting your interests if litigation is  unavoidable. Contact us today to find out more.
Resources:
supremecourt.gov/opinions/17pdf/16-285_q8l1.pdf
dol.gov/whd/regs/compliance/hrg.htm