Understanding An LLC Operating Agreement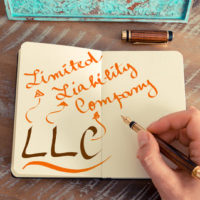 Business owners across the country have come to rely on the great security that a limited liability company (LLC) business structure provides. The hybrid structure of an LLC takes the ideology from both corporations and partnerships to provide business owners with a flexible management structure. LLC operators are able to protect themselves from certain debts and threats that they would otherwise be exposed to. This structure is an excellent way for any new startup to get off the ground and provides the framework for any company to have a solid foundation moving towards the future. LLCs are used widespread across the country. In fact, the state of Florida has over 1.1 million active LLCs currently in operation.
Operating Agreements 
Among the many advantages of LLCs is the ability to enter into an operating agreements for your firm that act similarly to corporate bylaws. An operating agreement serves as the framework that will govern the inner workings of your business. The Florida Revised LLC Act provides that an operating agreement governs the following areas of a limited liability company:
The duties and obligations of management;
Company relationships between management and the LLC itself;
The general mission and activities of the LLC;
Restrictions on the roles and powers of certain members;
How voting and disagreements are handled;
How the LLC's assets are managed;
The necessary conditions needed in order to make changes to the operating agreement.
It should be noted that in the event that a firm's operating agreement does not address a particular matter, then the Florida Revised LLC Act will be used to govern the issue at hand. Operating agreements can also be used to specify punishment and penalties should an LLC member engage in improper harmful behavior that requires consequences. Further, the operating agreement can list what will happen to members who fail to comply with the agreed upon terms and conditions of the operating agreement.
Let Us Help You Today
The creation of an LLC with a functional operating agreement can be a great asset as you move your new business into the future. You will be able to govern the affairs of your business and alter or remove rights and obligations as you see fit. The only exception is that modifications must be considered reasonable and otherwise comply with the Florida Revised LLC Act. Thus, it is important to accurately identify the exact vision and structure you have for your firm before finalizing your operating agreement. In order to ensure that you are covering your bases and adequately addressing potential issues, it is wise to work with an experienced business transaction attorney when forming your LLC and preparing an operating agreement.
At Suncoast Civil Law, we understand that formulating a proper operating agreement can be a complex and time-consuming undertaking. Even the best management teams can run into dilemmas that can not be settled internally. With the help of an experienced Sarasota attorney, you can rest assured that your business formation is being designed and handled with professional care. The last thing any new business wants to deal with is a faulty operating agreement that becomes an issue down the road. To learn more call 941-366-1800 to receive a confidential evaluation of your particular needs.
Resources:
dos.myflorida.com/sunbiz/about-us/yearly-statistics/
leg.state.fl.us/Statutes/index.cfm?App_mode=Display_Statute&URL=0600-0699/0605/0605.html