What Is Legacy Planning, And How Does It Relate to Estate Planning?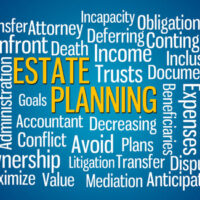 When most people think of "estate planning," they think of ensuring that major assets – like the family home – as well as investments, etc. are passed onto their loved ones. However, there are a number of other additional concerns involved, especially for those who want to ensure that a particular legacy is left or have concerns about families getting through issues surrounding their personal values.
When it comes to these tough questions surrounding how to transfer wealth, an experienced estate planning attorney can help guide you through all the various interests you need to consider; not only when it comes to financial legacy, but also human, intellectual, and social capital structures as well.
Who Should Be Included in The Process?
Choosing the right legacy planning team is very important. Indeed, conversations around legacy planning often not only include your estate planning attorney, but also any adult children and any relevant advisors, such as wealth advisers and accountants, as well as anyone else needed to ensure that any plans made are carried out. When choosing these individuals, keep in mind the following:
Many people include trusted family members and friends in on these discussions—i.e. people who you can relate to
Personal and/or professional referrals are also sometimes good
Everyone should have the right credentials and experience (for example, a wealth advisor will have a CFP designation)
What Should Be Covered? How?
Some of the general topics covered in legacy planning include discussing:
the financial plan
the family's financial and nonfinancial goals (i.e. what it hopes to accomplish for later generations)
transferring assets – any charitable giving, a corresponding plan to fulfill those goals, etc.
In addition, whatever is decided is written out so that it can be incorporated into the overall estate plan. Remember that, in order for everything to be legally binding, everything must be documented, and this is especially important when it comes to coordinating the business succession plan with the estate plan.
How to Avoid The 'Outdated' Mistake
One of the biggest mistakes that families tend to make is   not updating the plan, often one that was made when their net worth was a lot lower than it is now. However, when you include an estate planning attorney and/or others, you can build in someone who makes sure that the plan is updated annually, which can help to address this problem. In addition, if you do have multiple professionals involved (attorneys, accountants, investors, etc.), make sure that they are all on the same page so that everything is coordinated—taxes, transfer strategies, investment opportunities, etc.
Contact Our Florida Estate Planning Attorneys for Assistance
Legacy planning is a lot more than just planning for financial capital. It also means planning for what you want to leave and be remembered for. Who you choose to be on your 'team'—including the right estate planning attorney—makes all the difference in the world.
If you live in Florida, contact our Sarasota wills & probate attorneys at Suncoast Civil Law today to find out how we can help.
Resource:
sbnonline.com/article/ensure-your-familys-estate-planning-wishes-carried-out/
https://www.moransanchylaw.com/estate-planning-strategies-for-singles-without-children-and-why-they-are-so-important/