What Should You Do Before Withholding Rent Due To A Code Violation?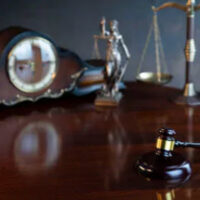 Rent nowadays is not cheap. Many people work long hours every day in order to make ends meet. One thing that all of this work is supposed to guarantee, in many people's minds, is that their landlord will be responsive and sufficiently address any significant deterioration of the home.
Florida statutes require landlords to comply with local building, safety and health codes. If you are seeing a safety or health code violation in your rental home you may be wondering what legal obligations your landlord has to protect and/or repair the home, or what steps you can take to ensure your rights, and health, are protected.
One Renter's Woes
A Jacksonville woman recently made the local news after she reported that she was living in an apartment with a number of problems that the manager was allegedly not responding to. One of these alleged problems is that the apartment's bathroom was reportedly infested with mold.
The woman/renter alleges that she has made multiple complaints to the property manager and apartment staff of the complex in which she lives and was told that the office would need to take its own pictures of the alleged issues. According to the renter, the office management "wouldn't do anything" about the issues. The woman decided that she should not have to pay rent due to the ongoing issues with the home, and was subsequently served with an eviction notice.
The apartment complex staff stated to the local news crew that there is no record of any recent complaints associated with the mold or other issues allegedly raised by the renter. The renter also confirmed that she did not have any written documentation that she had made any complaints, either to office staff or to local code enforcement. This lack of a documented history of unattended to complaints will make it incredibly difficult for the renter to fight the pending eviction notice.
What to Do If You Intend to Withhold Rent
A landlord is responsible for maintenance and upkeep of the rental space – but only up to a point. In order to withhold rent you must ensure that you fulfill the responsibilities held by the renter under current Florida law. This includes providing proof of a code violation, notice to the landlord of the code violation and that they will withhold rent due to the violation if it is not resolved within seven days. This notice should be in writing. Creating a history and documentation trail that you as the renter provided the landlord with the appropriate notice will build a solid defense for you if the landlord attempts to pursue eviction proceedings.
Get to the Bottom of Whether Your Issue is Considered a Code Violation
It is important to create a record, as detailed above. It is also important to ensure that the issue you are seeing is one that is recognized under Florida law as a code violation. If a problem in your rental space does not rise to the level of a violation of the building or health or safety code, then a landlord will likely not be required to correct it.
In the news story discussed above, one of the primary complaints was about the growth of mold. However, not all mold is harmful. It is also important to note that renters are responsible for certain maintenance duties within the rental property: such as putting a stop to a water leak that they have noticed.
Contact Suncoast Civil Law
The experienced Sarasota civil litigation lawyers at Suncoast Civil Law are standing by to help you navigate any landlord tenant legal issues you may be facing. Contact our office today.
Sources:
news4jax.com/i-team/2023/02/09/renters-rights-what-to-do-if-you-have-mold-where-you-live-2/
leg.state.fl.us/Statutes/index.cfm?App_mode=Display_Statute&URL=0000-0099/0083/Sections/0083.201.html