Who Can Act as an Executor of an Estate in Probate?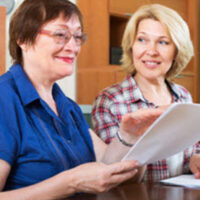 Anyone who has lost a dear friend or family member, particularly in the great state of Florida, has likely heard the term "probate." While many people, even those unfamiliar with legal processes, have heard of probate or have some experience within that process, many are still unclear on important details surrounding the necessary procedure estates go through after an individual's passing. This article aims to discuss general terms and principles surrounding Probate and who may act as an Executor or Personal Representative of an estate.
Decedent
The person who has passed away and whose estate is being processed through probate is usually referred to as the "decedent." The assets of a decedent's estate can vary widely. Typical things to expect as part of an estate include vehicles, property, real estate, life insurance policies, and more. Generally, the assets that make up the value of the decedent's estate at death is what probate seeks to process.
If and when a decedent passes away without a will, this means that they died "intestate." The estate assets will be distributed in accordance with Florida's "intestacy" laws. When the decedent passes away with a valid last will and testament in place, that will is submitted as part of the probate process and will help to direct the contents of the estate into the intended hands.
Executor/Personal Representative
The last will and testament should have identified a personal representative or executor of the will. The job of this individual is to carry out the will's directives and navigate the estate through the probate process.
It might be the case that the executor cannot perform these duties because they have passed away, are ineligible due to a felony conviction, or are otherwise unavailable to perform the necessary duties. Florida Statute 733.303 lists requirements and standards that any personal representative or executor must meet.  Some wills have contingencies in place to account for the possibility that the first choice of representative will be unable to serve in that role, and an alternative individual will be named as the executor or personal representative in the will. If no such contingency option exists, then the court may appoint an executor/personal representative to serve the decedent's estate. Please bear in mind that Florida law prohibits personal representatives who have not reached the age of 18, or those individuals who cannot mentally or physically perform the required duties. There are also limitations on non-Florida residents serving as personal representatives, but the law allows for certain exceptions and by and large family members fall into an exception to this rule. Speaking with an experienced attorney is the best way to ensure you start the probate process off on the right foot.
The personal representative of an estate is well-served to engage with an experienced probate attorney in order to get the estate through the probate as quickly and painlessly as possible. The Florida probate process is renowned for its nuances, and investing in engaging with a legal expert can ultimately save you time, money, and many headaches from missteps avoided.
Contact Suncoast Civil Law
In life, the most important thing we leave behind is our legacy. The experienced Sarasota probate lawyers at Suncoast Civil Law know how to help you ensure that your case and estate is handled with the care, precision, and expertise warranted. Contact our team today.
Sources:
leg.state.fl.us/statutes/index.cfm?App_mode=Display_Statute&URL=0700-0799/0733/Sections/0733.303.html#:~:text=(1)%20A%20person%20is%20not,825.101.
help.flcourts.gov/Other-Resources/Probate