Why Treating All Employees the Same versus Running a Business "Like a Family" Is Important In Avoiding Business Litigation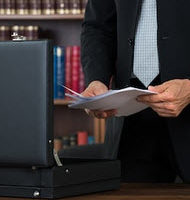 As attorneys who regularly work in business litigation here in Florida, we regularly see CEOs, business owners, and managers of all kinds of businesses—not just 501c3 nonprofit corporations—who  choose to manage their employees "like a family." From a legal perspective, this can be very problematic. While it makes sense to have sincere concern for your employees and provide them with good benefits, there are a number of laws that govern employment relationships—laws with legal consequences—which is why a business should be run like a business, not a family, as we discuss below.
Common HR Lawsuits
Some of the reasons employee can take serious legal action against your business include the following; i.e. if they feel that:
Their termination was illegal;
Their employer engaged in unlawful conduct and they felt compelled to quit as a result;
They had difficulty negotiating with their employer regarding severance pay;
They were kept on as an independent contractor when they should have been classified as a regular employee (with benefits);
They were illegally blocked from joining or participating in a union;
Their disability accommodation request was not reasonably considered;
Their rights under the Family and Medical Leave Act or other federal or state laws were violated;
They were pressured into signing a complicated release of claims or non-compete agreement that they did not completely understand; and/or
Other employees are frustrated as they are and may want to bring a similar claim against the employer.
Other Reasons
Pushing a family-like atmosphere more frequently creates conflict, inefficiency, and misplaced loyalties. For one, you never want to feel like you are obligated to tolerate behavior that is regularly damaging to your business. There's also the issue of inappropriate behavior reaching levels that constitute sexual harassment. 
Know the Law
When it comes to avoiding business litigation brought by disgruntled employees, make sure that you are always in keeping with the law and treating everyone the same. This includes laws that apply to:
Child labor laws;
Layoff laws;
Leave laws in general – bereavement, holiday, jury duty, sick, vacation, voting, etc.
Overtime;
Unemployment; and
Wage, payment and hour laws – breaks, direct deposit, minimum wage, overtime, severance, wage reductions, etc.; amongst others.

Contact Our Successful Florida Business Litigation Attorneys
Any successful business can run into legal problems. If this happens, you absolutely need to consult an experienced business litigation attorney that can help you protect your interests and keep you out of court, if possible. Your priority should always be ensuring that you are following the law. Contact our Sarasota business litigation attorneys at Suncoast Civil Law today to find out how we can help.
Resource:
richmond.com/business/learning-center/labor-law-stop-running-your-business-like-a-family-and/article_28a1ee31-c41a-5f20-8874-6a062127d1e3.html