Why You Need to Start Thinking About Your Will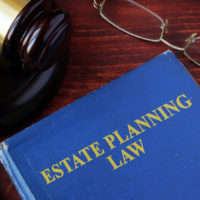 According to statistics, a staggering 64 percent of Americans do not have a last will and testament. This figure is extraordinarily high, and is likely due to the fact that mortality is a topic people like to avoid as it brings about a certain uneasiness. However, a will is vital to ensuring the safe and secure future for your family. Taking the time to establish a will is taking the time to ensure your children's future is secure and your spouse's retirement is in order. Creating a will can be incredibly simple and with the help of an attorney, you can be assured that you have a last will and testament that secures your family's future.
What If You Die Without A Will?
As is the case with most places, in the state of Florida if you pass away without a will your assets and property will be distributed in accordance with intestacy laws. Under intestacy law your property will be given to your spouse and children–if you have them. If you do not have them then your parents or grandchildren will be next in line to receive your property. This process continues towards more distant relatives until a match can be made. In the event that the court is unable to find any family member close enough to pass on your belongings, then the state will take your property.
What Does A Will Do For Me?

As a whole, a will helps you protect your family and your belongings. Below are a few common examples of what a will can help you do:
Ensure you have a guardian in place for your minor children;
Choose who you leave your property with;
Pick a personal representative who will make sure your wishes are executed; and
Name an individual who can take care of your assets until your children come of age.
Requirements in Florida
Creating and implementing a last will and testament is a relatively simple task. To set the framework of the will, you will work with your attorney who will help finalize a draft. From there you and your loved ones will review the document and when you are ready you can sign it. You do not need to have it notarized to make it legal. All you need is your signature and the signature of two witnesses who saw you sign the will.
There is another form of will known as a "self-proving" will. The self-proving will speeds up the probate of the will as the court does not need to contact the witnesses. To create a self-proving will you and your witness must sign an affidavit in the presence of a notary public regarding the circumstances  of the signing of the will.
Do You Need Help?
If you do not have a will it is important that you take the matter seriously and arrange to make one. Life is unpredictable and you never want to leave your family in a potentially compromised situation. If you are in need of assistance contact the attorneys at Suncoast Civil Law. Our experienced team of attorneys in Sarasota will take the time to understand your needs and ensure that your loved ones are taken care of. Do not leave your future to chance; call today.
Resources:
usatoday.com/story/money/personalfinance/2015/07/11/estate-plan-will/71270548/
leg.state.fl.us/Statutes/index.cfm?App_mode=Display_Statute&URL=0700-0799/0732/0732.html