A Number of Hand Sanitizer Companies Identified for Selling Toxic Products to Consumers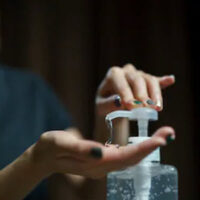 We've previously covered a number of severe consumer fraud issues that have arisen due to COVID-19, all of which involve companies trying to make a quick profit, such as one here in Florida that tried to sell bleach as a cure for the virus. Unfortunately, these deceptive, illegal practices that cause consumers to suffer continue to plague us, even when it comes to products that we identify as necessary to actually fight the pandemic, such as hand sanitizer.
In July, the Food and Drug Administration (FDA) announced that a number of sanitizers being sold on the market are toxic due to the presence of a chemical known as methanol, which can be potentially fatal. The agency notes that some of the products are significantly more dangerous than others; for example, Lavar Gel reportedly contains 81 percent methanol compared to some of the others, which contain less than 30 percent. The side effects of methanol include blurred vision, coma, permanent blindness, permanent damage to the nervous system, headaches, nausea, seizures, vomiting, and/or death. The FDA is also concerned about sanitizers that proffer the ability to prevent the spread of COVID-19 and those fraudulently marked as "FDA-approved."
Which Brands Should Consumers Avoid?
The following list contains hand sanitizer brands that have been identified as selling toxic products and/or products that have been recalled:
4E Global brands
AAA Cosmetica
All-Clean
CleanCare
DDI Multinacional
Esk Biochem
The Good Gel
Grupo Insoma
ITECH
Lavar
Limpo Quimicos
Liqesa Exportacion
Maquiladora Miniara
Mystic International
Saniderm
Soluciones Cosmeticas
Transliquid Technologies
Tropicosmeticos
Yara Elena De La Garza Perez Nieto
Suing Manufacturers for Consumer Fraud When an Agency Has Already Taken Action Against Them
It is important to keep in mind that individuals can still file lawsuits against manufacturers even if an agency such as the FDA takes action against a particular company and obtains redress for consumers. As a result, there have been more and more consumer class action lawsuits asserting false advertising and/or consumer protection legal violations against some of the same companies that regulatory agencies have taken action against over the last 10 years, especially when agencies such as the FDA or Federal Trade Commission (FTC) have been involved, as this legitimizes plaintiffs' claims. This is because the agencies' complaints and warning letters arguably contain conclusive findings of legal violations, which can be helpful to plaintiffs in their own consumer fraud complaints; as long as the courts allow plaintiffs to rely on these agencies' actions and do not  bar them from benefiting from the prior substantiation doctrine. As a result, each year, a number of claims result in significant settlements.
Work with The Very Best in Florida Consumer Protection Attorneys
If you are considering pursuing a consumer fraud claim, it is important to work with an experienced consumer protection attorney who knows what strategy is best to pursue given your specific issue.
At Suncoast Civil Law, our Sarasota consumer fraud attorneys fight for the rights of consumers. If you were the victim of consumer fraud, take immediate action by contacting one of our consumer protection attorneys today to review your potential claim and determine what options you have.
Resource:
newsweek.com/fda-adds-5-toxic-hand-sanitizers-already-dangerous-list-now-14-1515532
https://www.moransanchylaw.com/ftc-lawsuit-against-match-for-shady-subscription-other-business-practices-brings-a-number-of-corporate-practices-into-question/