FTC Lawsuit Against Match for Shady Subscription & Other Business Practices Brings a Number of Corporate Practices into Question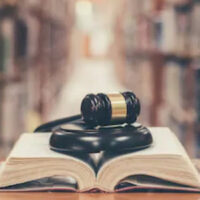 In late September, the Federal Trade Commission (FTC) announced that it was suing the Match Group for issues related to fraudulent business practices and consumer fraud and protection. The Match Group is the owner of most of the notorious dating apps; not just including Match, but also Hinge, OkCupid, PlentyofFish, Tinder.
According to the complaint, the company tricked thousands of consumers into purchasing subscriptions, exposed them to fraud, and engaged in other deceptive and unfair trade practices. Specifically, the FTC claims that the company profited from massive bot and scammer issues, and made deceiving its users a central part of its business practices. As a result, the FTC has demanded that Match pay back any " Ill-gotten money," as well as other civil penalties.
Match Profiting from Scammer Messages
According to the FTC, users are unaware that up to 30 percent of Match registrations come from scammers, including but not limited to fraudulent advertising, extortion scams, phishing scams, romance scams; and others. According to reports, just between 2013 and 2016, more than half of all communications that took place on the website were from fraudulent accounts. And while scammers are an issue all over the Internet, according to the complaint, Match profited from this at the consumers' expense. Specifically, the company purposely sent out messages to actual users after already flagging the messages as coming from suspected scammers. In fact, just between 2016 and 2018, almost 500,000 consumers signed up for subscriptions within one day of receiving one of these fraudulent messages and, upon discovering that it was a scam, the victims were then stuck with a subscription.
Spotlight On This & Other Suspect Subscription Services
The FTC has also accused Match of violating the Restore Online Shoppers Confidence Act by failing to provide consumers with a way to stop recurring charges. Specifically, the process of trying to cancel a subscription was vague, elusive, and confusing, and often lead them into believing they had canceled successfully when they had not. The lawsuit also accuses Match of luring people into six-month subscriptions by promising refunds if they did not meet someone; while failing to disclose the full details behind the use of this feature.
The lawsuit arguably brings into question the subscription-based practices offered and sold by a number of other companies, such as Nutrisystem, which frequently faces a number of consumer complaints each year for users feeling 'tricked' into paying for services and products that they did not order. Meanwhile, a group of former  Tinder execs are also suing Match and its controlling shareholder, alleging manipulation of financial data to strip them of stock options, while Match and another popular dating app, Bumble, are currently engaged in trade secret litigation.
Contact Our Florida Consumer Protection Attorneys
If you have been the victim of a consumer scam, contact our experienced Sarasota consumer fraud attorneys at Suncoast Civil Law to find out how we can help.
Resources:
ftc.gov/news-events/blogs/business-blog/2017/04/ftc-challenges-bloated-weight-loss-claims
techcrunch.com/2019/09/26/dating-app-maker-match-sued-by-ftc-for-fraud/
https://www.moransanchylaw.com/injunctive-relief-in-consumer-fraud-cases/