After Forming Your LLC, There's Still Work to Be Done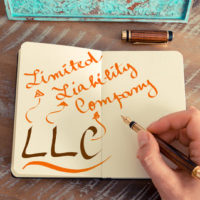 A limited liability company (LLC), with its flexible management structure, provides a lot of security to those seeking to found a new startup. However,  in addition to forming your LLC, there are a number of steps which need to be taken in order to create a solid legal foundation for your business; steps that involve:
Organizational Documents
An LLC's operating agreement (also known as its bylaws) is an extremely important element of the company, and should be created  simultaneously with the filing of the paperwork forming your business. These documents entail important details such as how  membership interests are issued, officers' duties, how meetings are held, what votes are required, etc. It also defines membership duties, how profits and losses are allocated, how membership interests are transferred, and more.
Employer Identification Numbers
Obtaining an Employer Identification Number (also known as a tax ID number) from the IRS is essential in order to open up a bank account, file your tax returns, and otherwise conduct similar business transactions.
Business Name Variations
Do you plan to have your company operate under any names that do not match the name  of your LLC? If you do, you will need to file "DBAs," also known as "fictitious business names." You will need a new name for every variation in order for them to operate under your LLC.
Bank Accounts & Contracts
Your LLC will obviously need a bank account that is separate from your personal bank account in order to minimize personal liability. In order to open up an account, most banks require your formation documents, organizational documents, and Employer Identification Number. Similarly, you will want to ensure that any relevant contracts you signed are signed using the LLC's name instead of your individual name.
Compliance
Remember, your work is not complete once you've formed your business; rather, you will need to continually ensure that you are in compliance through, for example, filing  annual reports with the state, typically each year, and renewing fictitious name filings, typically every five years. The same also applies to the annual tax returns for your LLC, as well as annual meeting minutes for  member meetings.
Trademark
You would be surprised at how many  businesses forget to register their trademark (name) in order to prevent another company from filing under the same name elsewhere in the country. This is done at the U.S. Patent and Trademark Office.
Third Parties
You will need particular documents to govern any relationships you plan to have with third parties; for example, non-compete agreements or independent contractor agreements.
Liability Insurance Coverage
Obtaining business liability insurance not only shields your LLC, but it  provides for legal representation in case your LLC is sued because an employee has injured another.
Business Law & Formation Attorneys Here To Help
At Suncoast Civil Law, our business formation and litigation attorneys are skilled at providing all of the various legal services needed in connection with LLC formation for our clients here in Florida. We ensure that your business is up and running with the utmost professional care. Contact us today to receive a consultation and find out more.
Resource:
smallbiztrends.com/2017/09/things-to-do-after-incorporating.html