Coronavirus Price Gouging Consumer Fraud in Florida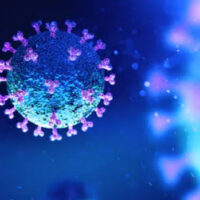 According to law-enforcement officials across the country, including here in Florida, price gouging has become a serious consumer fraud and protection issue since the coronavirus crisis has hit, and not only is this an issue in terms of the individual sellers, but also the online platforms that host the sellers, such as Amazon, Craigslist, eBay, and Facebook. According to a number of state attorneys general, these companies have completely failed to remove unconscionably-priced critical supplies and, in some instances, have even been the culprits of price gouging essential items themselves. In fact, according to a report compiled by the US Public Interest Research Group, at least one in six products that was sold directly by Amazon itself – and not through third-party sellers – increased in price by at least 50 percent in February, and this included items sensitive to the virus outbreak, such as hand sanitizer and surgical masks.
On March 25, Florida's Attorney General issued more than 40 subpoenas to third-party vendors on Amazon who were found selling necessary items such as disinfectants, face masks, and hand sanitizers on the company's website at drastically inflated prices, i.e. up to almost 1,700 percent of the regular price. Meanwhile, the federal government has already filed its first enforcement action against a company in connection with COVID-19 fraud.
The Law in Florida
Consumers have a number of legal protections under state and federal law available to them. These laws provide compensation for their damages if their consumer rights have been violated in some circumstances. However, it is important to be aware that most-all price gouging laws, including Florida's, provide for some flexibility in the form of a defense that sellers can mount to justify their prices increasing in order to account for several circumstances, such as an increase in the price of materials.
Florida's law specifically dictates that, during a state of emergency, it is illegal to sell, lease, offer to sell, or offer to lease any essential commodity, housing unit, etc. that grossly exceeds the average price for that commodity during the 30 days before the state of emergency was declared; unless the seller can justify the price by showing an increase in its prices or market trends. "Essential" commodity is defined as any good, service, material, equipment, etc. necessary for consumption or use as a direct result of the emergency itself, however, even if certain states have declared certain businesses, such as liquor stores, to be "essential," the statute does not consider commodities, such as alcoholic beverages, to be essential items that are covered by the law.
If You Have Concerns About Consumer Fraud, Contact Our Florida Consumer Protection Attorneys
Merchants should not be taking advantage of consumers during this devastating crisis. If you have concerns about consumer fraud, our Sarasota consumer protection attorneys at Suncoast Civil Law have experienced holding unscrupulous parties liable for violating consumers' rights. Contact our office today to schedule your confidential case evaluation—we are working through this difficult time to ensure that justice is done.
Resources:
justice.gov/opa/pr/justice-department-files-its-first-enforcement-action-against-covid-19-fraud
wfla.com/news/by-the-numbers/florida-coronavirus-dozens-of-subpoenas-issued-for-vendors-accused-of-price-gouging/
uspirg.org/news/usp/coronavirus-worry-triggers-most-surgical-mask-sanitizer-prices-spike-least-50-amazon
npr.org/sections/coronavirus-live-updates/2020/03/25/821513190/stop-price-gouging-33-attorneys-general-tell-amazon-walmart-others
https://www.moransanchylaw.com/there-is-one-regulation-that-is-miserably-failing-consumers-killing-people/