If You Are Involved in A Business Purchase, Make Sure You Are in Compliance with Immigration Laws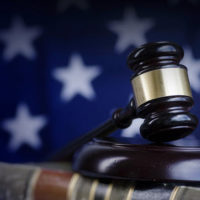 If you are considering purchasing a company that employs foreign national employees, it is important to ensure that the company is in compliance with the relevant immigration laws. Specifically, you must ensure that you are aware of any impacts the business In order to properly do so, it is wise to work with a business formation attorney to review the companies records and provide an analysis of any potential liability concerning employee immigration status and any related responsibilities.
Step One: Review Work Authorizations
The first step in this process typically involves reviewing every employee's work authorization. This is done by reviewing every Form I-9 for each employee, including those who have left the company within the last three years. In doing so, you need to ensure that each employee's work authorization has not expired.
Step Two: Review All Form I-9s
Next, you need to confirm that the Form I-9s were properly completed and maintained. Keep in mind that U.S. Immigration and Customs Enforcement (ICE) has the discretion to audit U.S. companies for failing to do so. If, prior to your purchase, the company failed to comply with the agency's Form I-9 requirements, you could end up being liable, even if it occurred before you purchased the company. The only way around this is to treat every employee is a new hire and complete entirely new form I-9s.
Review Immigration Status Of Employees To Determine If Purchase Affects That Status
The next step involves reviewing the immigration status of each foreign national employee to determine if the business transaction affects their immigration status. In other words, you have to ensure that the business purchase does not require a status change when it comes to each national employee's immigration status (for example, if they are in the H-1B, L-1 status, etc.). Unless each employee still qualifies and fits into a specific category, they may lose their work authorization.
Note That Permanent Residency Is Treated Differently
Also keep in mind that if your company is sponsoring an employee for permanent residency, you will need to obtain a new certification from the Department of Labor. There is a somewhat complicated, very specific process involved in this application, and you will need to work with experienced attorneys to ensure that it is done right. 
Contact Our Florida Business Transaction Attorneys to Find Out More
When it comes to how important these transactions are, and the complexity of both business purchase and sale transactions, as well as immigration laws, it is essential to work with an experienced business transaction attorney if you are engaged in purchasing a business; regardless of how small or large that business is. Contact our Sarasota business transaction attorneys at Suncoast Civil Law today to find out about our experienced business transaction legal services.
Resource:
unionleader.com/news/business/columns/know-the-law-immigration-considerations-in-business-purchase-and-sale/article_65698e31-e6dd-5604-bae2-66d57cdac4e5.html
https://www.moransanchylaw.com/as-florida-readies-itself-for-new-hemp-market-businesses-scramble-to-work-with-attorneys-on-business-formation/