Should You Register Your Business?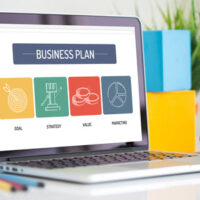 As attorneys who work with clients here in Florida on business formation, one of the common questions that we receive is whether a business has to be registered with the Florida Secretary of State's Office and, if so, how to do that.
There are some questions, especially from small independent contractors, who may be thinking of starting their own LLCs for example, about whether they must register and under what circumstances they should, as we discuss below.
The Benefits of Registering
In a nutshell, registering your business establishes it as a legal entity, which then includes some benefits (such as tax benefits), as well as a certain amount of protection from personal liability. It can also make it easier to get a loan and protect a logo or brand, for example.
First Steps
First and foremost, even before registering a business, you need to work with a business attorney in deciding on what type of business ownership you want to set up. Then you want to work with that attorney to decide if you need to register at all. For example, if you are conducting business in your own legal name and not actually a separate business entity, you may not need to register. In addition, whether and to what extent you need to register also depends on your business size; for example, some small businesses may only need to register with local and state governments.
Registering with Federal Government
Still, there are some situations where businesses have to register with the federal government agency. For example:
Those seeking nonprofit tax exempt status;
Those who want to form is an S corporation;
Those interested in trademark protection; and/or
Registering with the State
If you own a corporation, limited liability company, nonprofit, or partnership that transacts business in Florida, you will need to register with the state as well. You are considered to be transacting business in the state if you are engaged in any of the following activities:
Your revenue comes from the state;
Your employees work in the state;
Your business is located and/or has a physical presence in the state; and/or
You have in-person meetings with clients in the state.
Registration is accomplished with the secretary of state's office. The process usually goes as follows:
Obtain a registered agent. This person or entity must be located in Florida and is responsible for receiving legal notices on behalf of your business;
File for foreign qualification in other states where your business is active.;
File the appropriate documents and pay the appropriate fees. Work with your attorney to include all of the information that is necessary;
Register with any local government agencies that you need to;
Obtain any necessary licenses to conduct your type of business from the State of Florida; and
Obtain any necessary permits and licenses from the cities or counties where you are transacting business.
Find The Right Business Law Attorney for You
Continue to work with your attorney to stay up-to-date on any rules and regulations related to registration for example filing certain types of reports, and if you are located in Florida, contact our Sarasota business transaction attorneys at Suncoast Civil Law to find out how we can help.
Resource:
learn.g2.com/how-to-register-a-business
https://www.moransanchylaw.com/if-you-are-involved-in-a-business-purchase-make-sure-you-are-in-compliance-with-immigration-laws/