Walmart Sued for Consumer Fraud Practices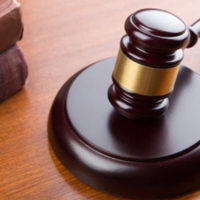 In June, corporate giant Walmart was sued for consumer fraud; specifically, for selling homeopathic medicines right alongside medicine that had been tested by the Food and Drug Administration (FDA). The lawsuit alleges that, in doing so, Walmart is engaging in fraud that risks customer health.
According to the National Capital Poison Control Center, approximately 10 percent of children receive homeopathic remedies from their parents. Now, consumer protection advocates have some concerns that these products may be confused with treatments that have already been deemed to be safe and effective.
Consumer Protection Acts
Most states—including Florida—have their own consumer protection act. In Florida, it is the Deceptive and Unfair Trade Practices Act, which is intended to protect public consumers and legitimate businesses from those who engage in unfair, deceptive acts or unfair methods of competition. In Florida, a claim like this one could be brought under the law's ban on misleading consumers, offending public policy and/or engaging in unethical practices, such as representing certain products as being as effective as other, tested products, knowing the effect that this would have on consumers in creating confusion and potentially misleading them into purchasing the products under false pretenses. Like other consumer protection laws, Florida's law provides for declaratory and injunctive relief in addition to money damages.
Walmart's Response
Walmart has responded that products themselves include relevant labels that provide customers with the information that they need in order to be placed on notice that the products have not been tested and evaluated by the FDA.
What About the Federal Trade Commission?
While the Federal Trade Commission (FTC) holds efficacy and safety claims for all drugs to the same standard, given that there are no valid studies using current scientific methods when it comes to homeopathic remedies, the marketing claims for these products are arguably misleading and in violation of the FTC Act. However, the FTC also recognizes additional explanatory information to try and prevent claims from being misleading; therefore, if the drug label effectively communicates that there is no scientific evidence that it works and that its claims are based on theories of homeopathy as opposed to scientific testing, the agency typically allows these companies to market their products.
Contact Our Florida Consumer Fraud Attorneys
In reality, while some homeopathic products sold at stores like Walmart do contain information on them that complies with the FTC's requirement, others are clearly lacking this language.
Similar lawsuits have been filed against other pharmacy giants such as CVS; lawsuits that are now currently undergoing settlement discussions.
If you live in Florida and have concerns that a company has engaged in any deceptive, unfair, or illegal business practices, including marketing practices, contact our experienced Sarasota consumer fraud attorneys at Suncoast Civil Law today to find out how we can help fight for your consumer rights.esources:
sciencebasedmedicine.org/walmart-sued-for-deceiving-customers-in-selling-homeopathic-remedies/
cbsnews.com/news/walmart-sued-over-homeopathic-medicine-marketing/
https://www.moransanchylaw.com/where-consumer-fraud-protection-estate-planning-meet-protecting-floridas-elderly-population/