Where Consumer Fraud, Protection, & Estate Planning Meet: Protecting Florida's Elderly Population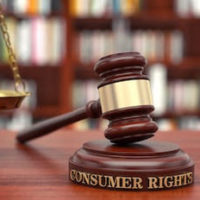 Consumer fraud committed against the elderly is the "crime of the 21st-century," especially here in Florida. A number of elderly individuals are taken advantage of every year; completely unbeknownst to their families.
According to researchers, one of the biggest challenges in preventing financial exploitation of the elderly has to do with being able to detect financial reasoning capacity deficits. Without taking steps to assess someone's capacity for financial decision making, it is easy for those around an individual to simply take their word that they know what they're doing. As a result, it is well worth attorneys who work in both consumer fraud and estate planning to be aware of this issue and to plan for it when it comes to ensuring that their clients and their clients' families are protected.
Common Victims & Scams
Individuals over the age of 65 are the targets of one of the fastest growing consumer fraud issues today precisely because  many of them are involved in a number of financial transactions involving hundred and millions of dollars every single day A number of these elderly individuals do an amazing job of protecting their finances, however, those who develop dementia or who are forced to suddenly start handling the household finances due to their  spouse's death can sometimes become vulnerable to consumer fraud.
Financial institutions have reported close to 200,000 suspicious activities targeting elderly individuals, which involved a total of more than $6 billion. According to the corresponding report assembled by the Consumer Financial Protection Bureau:
Financial exploitation of the elderly quadrupled between 2013 and 2017;
There were close to $2 billion in potentially fraudulent activities in 2017 alone;
The average loss to an elderly individual was approximately $34,000, however, in seven percent of these cases, the loss was more than $100,000;
Approximately 33 percent of those who were victims of money scams were 80 years or older; however, those between the ages of 70 and 79 were the subject of the highest average loss, which was around $45,000;
Losses were more significant when the elderly individual knew the scammer. In that case, the average loss was around $50,000; compared to $17,000 when the scammer was unknown to them; and
More than 50 percent of all the scams involved money transfers, followed by checking and savings accounts, which also carried the highest losses.
The most common scams committed against older individuals included the following:
The foreign lottery scam, where an individual was told – usually by phone – that they won the lottery in another country but money needs to be wired in order to complete the transfer;
Someone impersonating a federal official – often from the IRS – telling the older individual that they will be placed in jail if they do not pay the Treasury; and
Tech scams, which involve scammers accessing victims' computers after telling them it is necessary to provide servicing.
A number of states – including Florida – have passed laws protecting the elderly. Family members need to put themselves in a position to help their loved ones by obtaining official guardianship status or other privileges, such as a financial power of attorney. 
Contact Our Florida Estate Planning & Consumer Fraud Attorneys Today to Find Out More
If you have concerns about consumer fraud and/or potentially being a victim due to estate planning needs and issues, contact our experienced Sarasota consumer fraud attorneys at Suncoast Civil Law today to find out how we can help.
Resources:
ncbi.nlm.nih.gov/pmc/articles/PMC4938730/
consumerfinance.gov/data-research/research-reports/suspicious-activity-reports-elder-financial-exploitation-issues-and-trends/
forbes.com/sites/robinseatonjefferson/2019/05/02/theyre-worth-billions-and-the-pursuit-of-their-money-is-an-enormous-consumer-fraud-issue-today/#7c84adef419b
https://www.moransanchylaw.com/rampant-consumer-fraud-with-seafood-products-found/